CincySCCA 2023 AutoX101 / PE4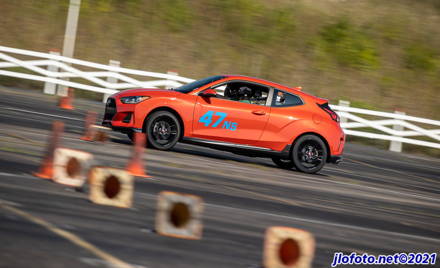 SCCA - Cincinnati Region - Solo
Saturday, Jul 8 — Sunday, Jul 9, 2023
Traders World
,
Lebanon

,

OH
Registration closed July 6, 2023 9:59 PM at 2023-07-06T18:59:00-0700 Registration ends July 6, 2023 9:59 PM at 2023-07-06T18:59:00-0700 Registration opens May 25, 2023 12:00 AM at 2023-05-24T21:00:00-0700 Registration runs from May 25, 2023 12:00 AM to July 6, 2023 9:59 PM
Welcome to CincySCCA Solo (Autocross) Program
Do you like to drive hard? Test your car control skills? Then the SCCA Solo program is for you! Solo is SCCA trademark for our autocross program. It is a Precision Driving Competition. During autocross, drivers compete against the clock as they navigate tight technical courses in an everyday driving car, or a specially prepared race car! It is a Fun, Challenging, and Safe driving competition, and it is also a great learning opportunity of car control skills.
All you need to join our event is to register, and bring your road worthy cars (some exception may apply).
If you want to run an event with us, but have no idea how to fill out this form.. DON'T WORRY! We are here to help! Email us at SOLO@CincySCCA.com, or visit our Facebook page http://facebook.com/cincyscca and message us.
Autocross competition is broken down into a number of classes so that virtually any car can be competitive. So whether you own a Corvette or a Camry, you can be sure you'll have a great time.
For those new to autocross (roughly 1 year or less), the CincySCCA Region highly encourages participating our novice program. Those who register in one of our two Novice Index classes (based on car & modifications) can be paired with experienced drivers to help with all aspects of the events (including driving techniques). Whereas it is highly encouraged, it is not mandatory but does offer the opportunity for novices to run with others at similar experience levels.
IMPORTANT NOTE FOR the

Minors under the age of 18
All Minor (under 18 in OH, Both Competitors and Spectators) MUST have their parents or legal guardians execute a minor waiver in order to be in Hot Area (Grid, Course, etc).
*Children under 12 DO NOT need a minor waiver as they are NOT allowed in the hot area.
Minor waiver can be completed Online or by Paper Form
Please contact us if you have any questions regarding minor waivers
Online
Digital Minor Waiver Instructions
Paper Forms
Download Minor Waiver Forms
Autocross 101 (Sat) / Point Event #4 (Sun), Special Discount!
Get $8 off when you register for both days!
Saturday: Summer Autocross 101 Novice Driving School
Autocross 101 is for the newer driver to autocross to learn about the sports, what to bring to the events, basic car preparations, course walk, driver position, looking/thinking ahead, and worker position skills. The focus will be to help novices improve their times and have more fun at the events. Student may opt for the instructions to be provided out of the car, or for the in car instruction with proper safety precautions.
Upon sign up, your entry will be reviewed for approval, and you will receive confirmation email of your entry and your payment will be processed then.
Sunday: CincySCCA Point Event 4
Year End Championship requires Minimum of 4 Point Events to Qualify, best 5 Events Count.
* Due to the technical limitation, ALL entries will be remain on hold status upon registration. Saturday AutoX101 school entry will be reviewed first and then moved to confirmed status, and the Sunday only entry will be moved to confirmed status by online registrar. The process of changing the status needs to be done manually, thus there will be some delays for the entry information to be reflected on your MSR page as well as the entry list.
* If you are registering for both days, and one of the days is sold out, your status will show waitlisted for both days, however, your entry is confirmed for the non-sold out day. You will be contacted by registrar on or before the registration close day for your final entry status. If you have any change in your schedule and would like to remove yourself from the waitlist, please contact us. If you are on the waitlist, and when there is an opening and your entry is accepted, you will be automatically entered to the event and the account will be charged.
Event Schedule (all times approximate)
Site Opens: 7:00am
Registration/Check-in: 7:30-8:30am (Everyone Must Check in by 8:30 or you will be charged for $20 Late Fee and may lose your spot!)
Tech inspection: 7:30-8:45am (Accept annual tech from other SCCA regions)
Mandatory drivers meeting: 9:15-9:30am
First car off: 10:00am
Trophy presentation: ~ 4:00pm (when applicable)
Fees
Autocross 101: $53
Point Event: $43
* Non-SCCA-members: Additional $20 for SCCA weekend membership.
* Payment will be processed when registration closes. For the cancellation and refund, please see our cancellation policy
* Please make sure to check your MSR registered email.
ENTRY CAP:
32 (Saturday Autocross 101)
175 (Sunday Point Event)